Founder Insights: Getting on Board with Corporate Governance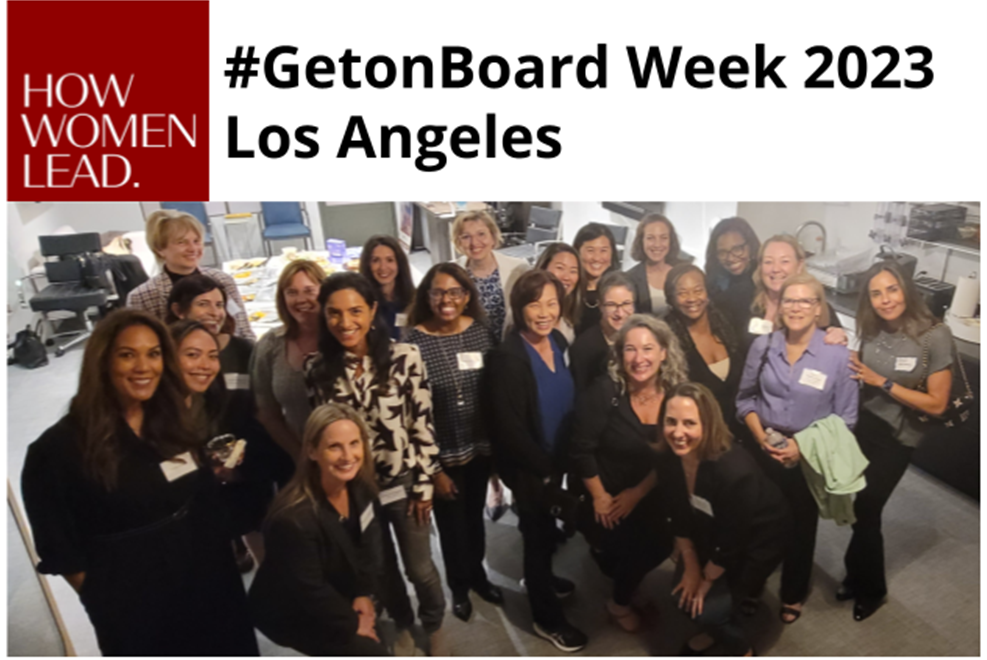 As a new Chief Executive Officer, one of the many things one must think and learn about is corporate governance, the company culture that it shapes, and the confidence it can give about our company, both internally and externally. Specifically, a CEO needs to be able to form a board of directors that can help her and the company with the following: 
Build Reputation and Trust:

Strong governance can build trust among vested parties, including employees, customers, investors, and partners. A well-formed and run board demonstrates a commitment to transparency, accountability, and ethical behavior.

Manage Risk:

A CEO needs to be aware of potential risks associated with the business and industry. Good corporate governance practices can help identify and mitigate risks, reducing the likelihood of crises.

Create Shareholder Value:

Proper corporate governance is often associated with better long-term performance and shareholder value. CEOs who prioritize governance can help create a more attractive investment proposition.

Ensure Legal and Regulatory Compliance:

to ensure that the company complies with laws and regulations governing the business. Violations can lead to legal trouble, fines, and damage to the company's reputation.

Inform Decision-Making and Strategy:

Understanding governance structures and practices can help a CEO make informed decisions, set strategic priorities, and allocate resources more effectively.
As BenchK12 matures, takes on investors, and closes government contracts, it is critical that we create a corporate board of directors to meet all of the above needs in addition to maintaining an advisory board comprised of key partners and clients to ensure that we remain responsive to those we wish to serve with our products and services. As I begin to consider growing our board of directors, I have relied upon my previous experience as a board member of various nonprofit organizations and government agencies. However, there are differences to corporate board leadership and the first step in my journey has been—unsurprisingly—education. 
Over the summer, I had the opportunity to engage with How Women Lead—a national organization of top executive women activating individual and collective power to influence the change we want to see in the world through personal leadership, investment, and philanthropy. One of their signature events is their annual #GetOnBoard week—a weeklong hybrid summit of advocacy & action to catapult fearless women leaders into board seats. 
As part of that work, one of the opening statistics shared with us from a recent Deloitte study showed, "The global average of women on boards sits at just under 20% (19.7%), an increase of just 2.8 percentage points since the last report, published in 2019. At this pace, the world will not reach parity until at least 2045, over twenty years from now." (Source) So, despite this work starting as an opportunity to learn more about developing BenchK12's board, getting more women on boards—and more diversity generally—became another part of our mission. 
So, for #GetOnBoardWeek, not only did I participate in much of the virtual programming where I was able to dive into board implications for AI, planning better board meetings, understanding and forming compensation, audit, and nomination & governance committees, thinking through risk and crisis management, understanding advanced financial statements, and emerging cyber issues—this was like a mini-MBA—I also had the opportunity to co-host a reception in Los Angeles for a number of current and aspiring women board leaders featuring an illuminating conversation with current board members, Dr. Vanessa Small and Carita Walker.
Creating these rooms—whether in-person or virtually–is so critical to women's leadership and the ability to create and grow truly high-performing companies. These women are outstanding leaders—period, no gendered qualifier. The wealth of knowledge that they shared and the quality of questions asked is—candidly—something that I rarely experience in co-ed rooms where women frequently feel sidelined or lack the confidence to speak in fully and freely. It reminded me of my days at Scripps College where every woman in the room was elevating one another and stepping into our power. 
Not only are events like this critical for my professional development and BenchK12's maturation, it creates a pipeline of highly-qualified women who are ready for board leadership. We already know that more diverse boards mean better performing companies: 
Companies with more than 30 percent of board seats occupied by women delivered better year-over-year revenue in 11 of the top 15 S&P 500 sectors than their less-gender-diverse counterparts. 

Fifty-four percent of gender-diverse companies delivered positive year-over-year revenue in 2020 compared to 45 percent of the companies with lower gender diversity.

Companies with a director age span of less than 15 years among their directors had a decline of 7.4 percent in year-over-year revenue growth, whereas companies with a director age span of more than 30 years saw a decline of only 0.1 percent.

Companies with 30 percent or more board seats occupied by non-white directors performed better—with a 1 percent increase in year-over-year growth, compared to a 5.6 percent year-over-year decline among companies with less than 20 percent of board seats occupied by non-white directors.
And, while we are still a long way from parity in the boardroom, Deloitte's recent report on diversity shows things are improving—with all women growing their representation on boards. (Source) 
This week of learning, events, and underlying statistics on diversity make it clear to me that as we build BenchK12's board, prioritizing diversity—in every sense—will only make us  stronger as a company.